Education
by usa, April 23, 2015
Hi guys,
I am a student at Hacettepe University in Turkey.My departmant is Mining Engineering,but I want to study about Petrol Engineering in Germany.What should I do?
Thanks a lot.
allegramania

Country: Turkey
Messages: 1
Türkiye'de mühendislik okuduğun için orada da benzer bir bölüme gidebilirsin. Bunun için yapman gereken öğrenim vizesi almak ve bununla oradaki istediğin üniversiteye başvurmak. Ama öncelikle vizen ile orada yaşadığın için kendine ya kalacak aile bulman gerek (bu ailenin devlete sana bakacağına dair bir kalacak yer göstermesi ve sana aylık 700€ civarı bütçesinden ayırdığını göstermesi gerek.) ya da yurtta kalacağım dersen orada kendine eğitim hesabı açtırıp 8.000€ yatırman gerek ki kendine bakabileceğini devlete göstermen için. Ve bir yıl bu parayı kullanacaksın, paran heba olmayacak yani. Bu işleri hallettikten sonra okula en az B2 seviyesinde Almancan olduğunu kanıtlamak için sınav sertifikası alacaksın, eğer İngilizce bölüm bulursan ne mutlu, pek bölüm yok çünkü. Almanca bölüm okuyacaksan eğer, o seviyeye gelene kadar üniversite seni anlaşmalı olduğu dil kurslarına yönlendiriyor, seviyeni edinene kadar okula başlayamıyorsun. Dil kursu ücretlerine dair pek bir bilgim yok net, kur olarak değişiyor. Başarılar.
hussiankhuramy

Country: Afghanistan
Messages: 2
Can you hallp me
viber 0049770910456
Skype N: hussian.khuramy1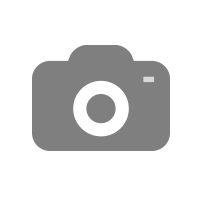 chadmer

Country: Algeria
Messages: 1
Hi!I'm from Saida, a city in the western of Algeria.I hope to speak English and deutch.I need some help.Thanks very much.